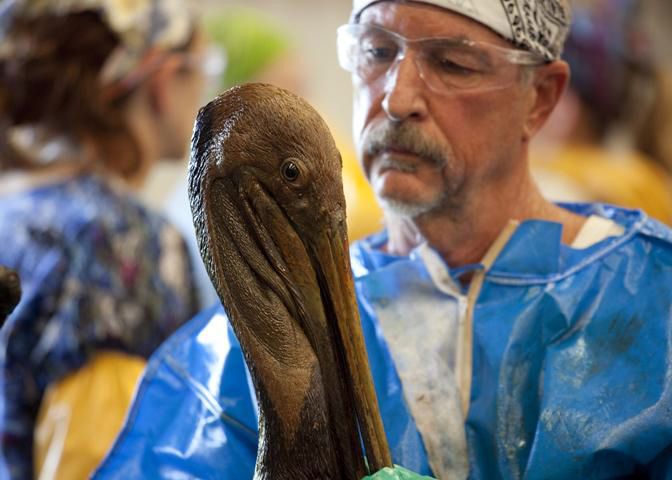 The BP spill triggered an outpouring of volunteer energy. Americans lay boom, picked up tar balls, and performed mundane tasks like answering telephones. A few transported and cleaned oiled birds. Regardless of what they did, many volunteers found themselves transformed. Meet party-photographer-turned-bird-lover Bart Siegel.
Produced by Barry Yeoman and Richard Ziglar for KRVS, Lafayette, Louisiana, and the Louisiana Public Broadcasting "GulfWatch" series.
Narrated by Richard Ziglar.
Photo by Bart Siegel by Barry Yeoman.