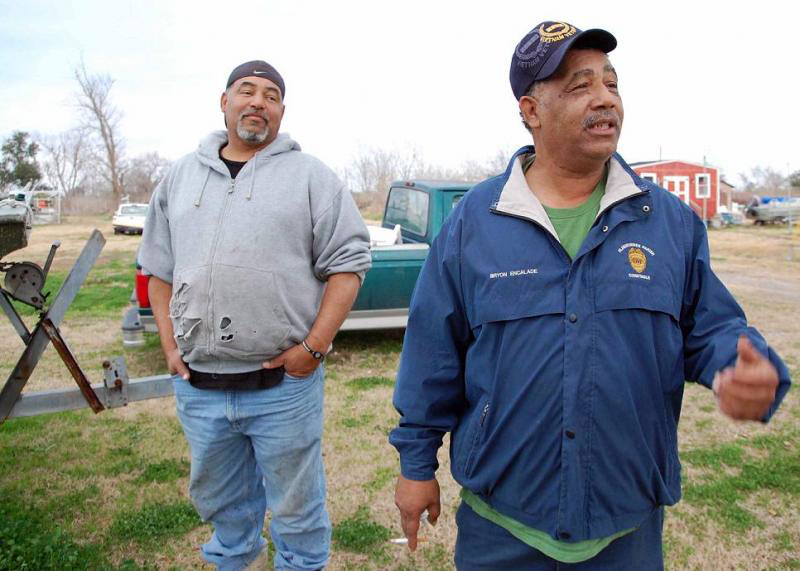 In Pointe-a-la-Hache, Louisiana, the oyster harvest feeds widows, sustains relationships, and keeps the rural economy humming. But oysters can't migrate, and they've been particularly vulnerable since the BP oil spill.
Produced by Barry Yeoman and Richard Ziglar for KRVS, Lafayette, Louisiana, and the Louisiana Public Broadcasting "GulfWatch" series.
Narrated by Barry Yeoman.
Photo by Stanley and Byron Encalade by Barry Yeoman.