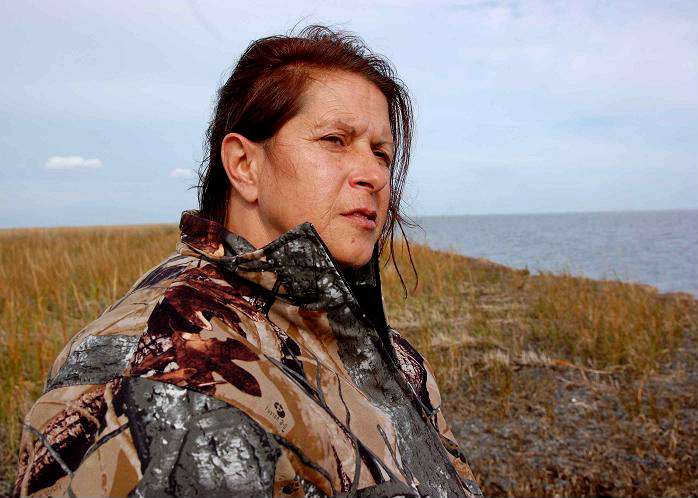 April 20, 2011 marks the one-year anniversary of the Deepwater Horizon blowout, and it's still too early to measure the complete cost of the ensuring disaster. But we do know that the BP oil spill upended lives in ways that defy quantification. Here's the story of shrimper Darla Rooks, who lost everything but her fighting spirit.
Produced by Barry Yeoman and Richard Ziglar for KRVS, Lafayette, Louisiana, and the Louisiana Public Broadcasting "GulfWatch" series.
Narrated by Barry Yeoman
Photo of Darla Rooks by Barry Yeoman.