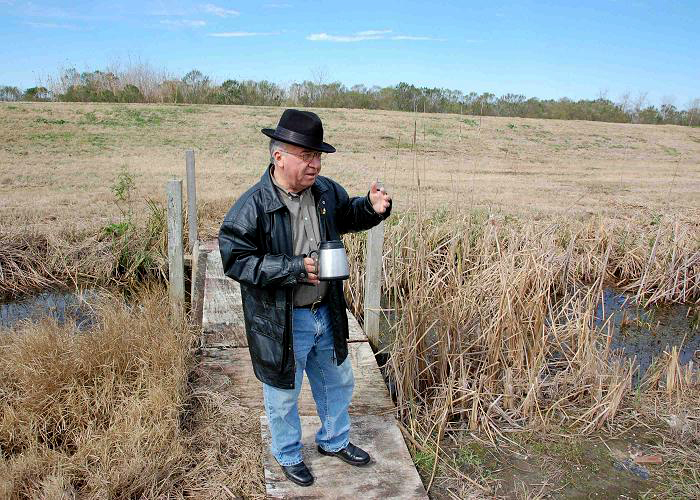 The Houma Indians and Cajuns who live in in this South Louisiana fishing village have watched its population drop by more than 50 percent since 1990. Now they're calling upon their traditional survival skills to help them weather some 21st-century disasters.
Produced by Barry Yeoman and Richard Ziglar for KRVS, Lafayette, Louisiana, and the Louisiana Public Broadcasting "GulfWatch" series.
Narrated by Barry Yeoman.
Photo of Kirby Verret by Barry Yeoman.