Originally published in The Washington Post on Election Day 2020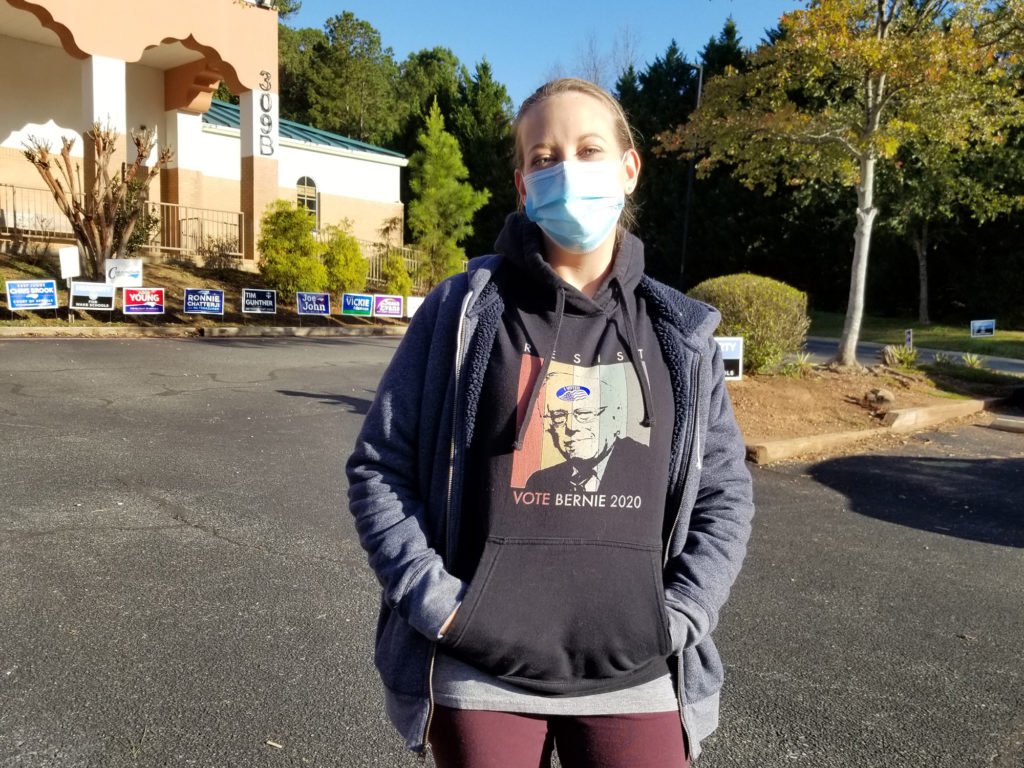 MORRISVILLE, N.C. — In 2016, Ilene Ellis voted for Green Party candidate Jill Stein, whose emphasis on environmental protection she appreciated. She couldn't muster enthusiasm for Hillary Clinton, who she assumed would win in a landslide.
"I listened to the polls. It seemed to me that it would be an overwhelming win. It wasn't even a contest," said Ellis, 33, a veterinary student at North Carolina State University. "I figured: Why not do a protest vote?"
When Trump won, "I was willing to let it ride and see what happens with the presidency. I didn't think it would get this bad." She was offended by his friendliness with Russian President Vladimir Putin and North Korean leader Kim Jong Un. But what upset her most were the images of immigrants in holding cells, sleeping under Mylar blankets on concrete floors.
"That's inhumane," Ellis said. "It doesn't represent me. I don't want it to represent our country."
Ellis came to vote at the Hindu Society of North Carolina on Tuesday wearing a black "Vote Bernie 2020" hoodie, a nod to Sen. Bernie Sanders (I-Vt.). She voted for Joe Biden, who to her represents a return to normalcy. "He's a career politician," she said. "But do I think he'll get on TV and disrupt the country? No. At the end of the day, professionalism and tact are what this country needs."